About This Site
Welcome! I'm Glad You're Here
I am glad you clicked or typed and wound up here. I really am glad. Let me tell you why I am glad. I am glad because I know how many different places and things clamor for our attention on the Internet. I am glad because, if you are a church leader, I believe we have a lot in common. I am glad because I desire to share my leadership journey, and the lessons that I've learned along the way, with you. I invite you to subscribe to receive updates as soon as they are published.
Our Mutual Problem – We All Need Equipping, Inspiration, and Encouragement
I've been in leadership in the local church for the past twenty plus years. I have done everything that there is to do in a local church. I've cleaned, cooked, taught, run sound and video, preached, been a youth pastor, counted the offering, baptized, and just about anything else you can think of. I have, just like every other church leader, experienced the highs, lows, ups, downs, good, bad, and ugly of church and church leadership. I can say that I have wanted to quit. I can say that this is the most difficult thing that I've ever done in my life. I can even honestly say that people have, in many instances, been the reason that it is the most difficult thing that I have ever done in my life.
Having said all of that, I can tell you that there is no place I'd rather be or anything I'd rather be doing that leading in the local church. I do believe that the local church is the hope of the world, and I work to equip and encourage leaders to leave a legacy that endures.
I personally know many of the issues that church leaders must deal with as we strive to accomplish individual and collective goals, objectives, missions, and visions. Leading others without losing yourself isn't an easy task. Like me, you probably wrestle with living with a measure of balance in life, especially if you are a ministry leader. Excelling in the various roles that you are called to play (spouse, parent, ministry leader, entrepreneur, community leader, disciple, friend, etc.) can become extremely difficult. Naturally, you seek answers, insight, support, and a bit of levity as you strive to strike the proper balance while growing to become the best "you" possible. Often, in our search for answers and support, we only come to feel more isolated and alone. Balancing our various roles, gaining the insight to lead effectively, and doing all of these things while pressing toward the mark, is the focus of my work with leaders and this site.
My Motivation – Equip, Inspire, and Encourage to Do What?
In a phrase, to "keep pressing toward the mark." Keep pressing toward the mark has been my personal life motto for many years and it is also what I hope to equip, inspire, and encourage leaders to do through this site, speaking, writing, and coaching. I gleaned the phrase from the apostle Paul's words in Philippians 3:14:
I press on toward the goal for the prize of the upward call of God in Christ Jesus.
I believe we are called to achieve. God expects that we will reach the goals, objectives, missions, and visions that are set before us in life. But there is a way we are to go about achieving those goals. Ours is a higher, and upward call. We should strive to reach our goals and lead effectively without forsaking integrity or family. That is the point of the articles and resources shared on this site. They will cover topics that help church leaders personally and professionally, inside and outside of church.
My Promise to You – What Can You Expect?
Honesty – I will tell the truth when its easy and when its not so easy.
Consistency – I post articles at least twice a week. I will post other things of value (books, tweets, quotes, etc.) from time to time as well.
Transparency – I speak from what I have experienced personally; the good, the bad, and the ugly.
Help – I am, at my heart, a servant. I love to share what I know, learn, and discover with others. Not only will I share helpful original content, but I will also share resources that have helped me as a leader.
A Bit About Me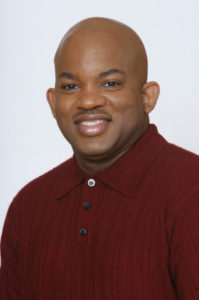 The Highlights
There are some things that I think its important for you to know about me. First, I love the Lord and the work that I do for him. Most of that work is done as the senior pastor of Harvest Christian Fellowship in Wilmington, Delaware. Second, I love my lovely wife and our two children. Next, I love serving and leading people. When I am not working I can probably be found running, taking pictures, reading, or of course writing.
I have been serving and leading in Christian ministry, government, and non-profit organizations for over twenty years. During that time I have learned a valuable lesson that has made me a much better leader. The lesson is that you must serve people before you can lead them. Our best leadership and living stems from our desire to serve others. We should want to see them become the best that they can be! When people realize that we are willing to give of ourselves in order to help them become better people (Christians, spouses, parents, employees, team members, students, etc.) a remarkable thing occurs; they willingly allow us to lead them. Since I learned this lesson, I have been on a mission to inform, teach, and coach individuals, teams, churches, and other organizations to become "servants first." Being a servant who leads and helping others become better servant leaders is my passion in ministry and in life.
You can follow me on Twitter, link with me on LinkedIn, or even add me on Google+.
The Details
I live in the Wilmington, Delaware metropolitan area and serve as the senior pastor of Harvest Christian Fellowship. My wife Doris and I, along with our two children, planted Harvest in 2007, and in 2008 Harvest moved from being an independent church plant to a local congregation of The Wesleyan Church. I've been preaching and teaching since 1992, and love to do both. I graduated with a Bachelor of Science in Finance from Hampton University, a Master of Divinity from Biblical Theological Seminary, and a Doctor of Ministry from Regent University.
Over the years I've served in almost every ministry in the local church, from the kitchen, to Youth Pastor, to Executive Pastor. My leadership experience has come in the church and other non-profit agencies. It is important to me that leaders are whole. I work to see that leaders in the local church and beyond are complete personally and professionally; fully equipped in character (heart), knowledge (head), and skills (hands).
I Invite You to Come Along
Subscribe Now
I invite you subscribe and join the journey to becoming a balanced and better leader. You can subscribe via email and have every new article sent directly to your inbox. If you've ever struggled with being all you are called to be in every role you play then I want to help equip, inspire, and encourage you to keep pressing toward the mark.